Wells Fargo Personal Loan
Wells Fargo Bank has been around since 1852 and offers a wide variety of loan products and financial services. There is no charge to apply for a Wells Fargo personal loan and even non customers can get a Wells Fargo personal loan application. 
Pros
Excellent Financial Tools
SUMMARY:
With thousands of Wells Fargo Banks conveniently located across the country, it makes sense that they would be considered for a personal loan.
However, Wells Fargo has a horrible history of deceptive and shady business practices perpetrated against its customers.
Calculating that the profits will exceed the lawsuit settlement amounts seems to be their only moral and ethical compass.
Wells Fargo personal loan customer reviews describe after waiting at least 30 minutes on hold find service agents with no authority and even less empathy.
They do offer four personal loan products and a relationship interest rate discount of 0.50% – 0.25% for Checking account customers.
Their rates are higher than many of their competitors that we reviewed and for these reasons we cannot recommend Wells Fargo personal loans.
All view rates buttons will take you to our top rated personal loan lender.  

Get Prequalified for a Personal Loan
Answer a few questions to see which personal loans you pre-qualify for. The process is quick and easy, and it will not impact your credit score.
Who Is Wells Fargo Bank?
Wells, Fargo & Co. was founded by Henry Wells and William Fargo in 1852 to serve the West coast with banking and express delivery.
Over the years Wells Fargo Bank NA has moved away from its pony express days and focused on the financial services industry.
Today Wells Fargo Bank N.A. is one of the largest banks in the U.S. with over 6,314 branches, 13,000 ATMs, and 259,000 employees.
The Wells Fargo Bank offers home mortgages, auto loans, personal and business checking, and personal loans; along with a slew of other financial services.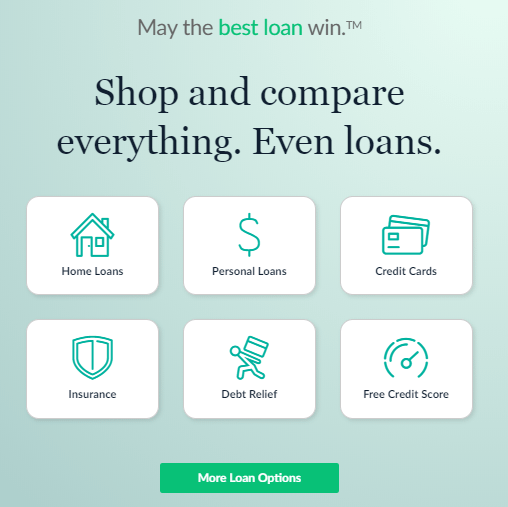 What Makes Them Different?
Wells Fargo offers four personal loan products to choose from.
They offer the traditional personal loan with fixed interest rates between 5.49% and 27.24% depending on your credit score and other factors.
Another option is the Wells Fargo Personal Line of Credit that offers a revolving loan with variable interest rates allowing you to access the credit as needed.
The last two Wells Fargo fixed rate or variable rate personal loan options are secured by the customers CD or Savings accounts.
Wells Fargo personal loan underwriting favors people with excellent credit scores and dissuades lesser scores with punishing interest rates.
Unfortunately, Wells Fargo personal loans for bad credit have gone the way of the dodo bird, as their minimum credit score requirement is 600.
People with good or fair credit and the ability to repay a personal loan should qualify but expect higher APR rates than their competitors.
Check out our top rated personal loan companies by clicking the view rates button below.
How Does Wells Fargo Personal Loans Work?
If you are a Wells Fargo customer you can apply for a personal loan online through their website or by downloading the Wells Fargo app.
Potential Wells Fargo customers will need to apply in person at one of their 6,000 plus branch locations.
The application process is easy with the ability to complete each step online.
We review our top rated personal loan companies application and review process below.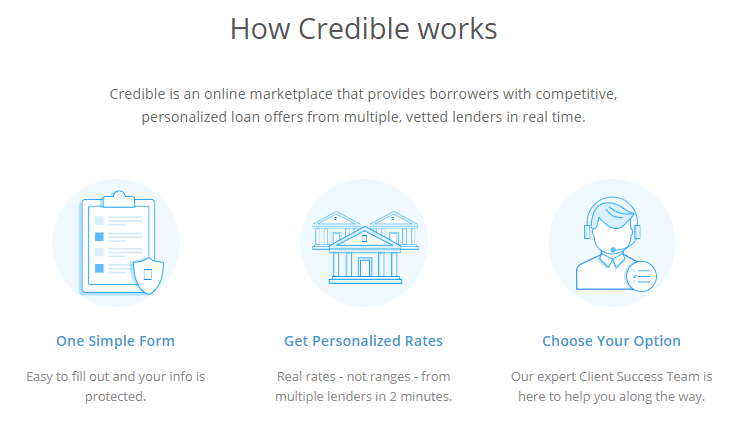 1. Find Your Rate
The first thing you do is select "Personal Loans" and fill out the short form. It takes about 1 – 2 minutes to enter your information.
You need to provide basic information and financial income, as well as the amount of the personal loan you are looking to apply for.
And guess what:
Our top lenders do not check your credit score to get lender offers, they only do a soft credit check.
This means you get to see what rates you can qualify for without the worry of it affecting your credit.
You would find your Wells Fargo personal loan rates at this time if you applied through them.
2. Compare Your Options
Once you put your information in and submit the form you will be taken to a dashboard.
This dashboard will have multiple pre-approval offers from different lenders.
The personal loans rate Wells Fargo Bank is nothing new, everyone wants to get the best rates and with our top lenders you will have multiple to choose from.
Keep in mind, these are Pre-Approvals and your actual approval is not guaranteed; however, you will get to see your actual pre-qualified rates.
The rates you see are usually very accurate as long as you can verify your information and nothing changes on your credit report.
Once you confirm and verify everything the rates are pretty solid. The best thing is that you get to see your options up-front and know exactly which option is best for you.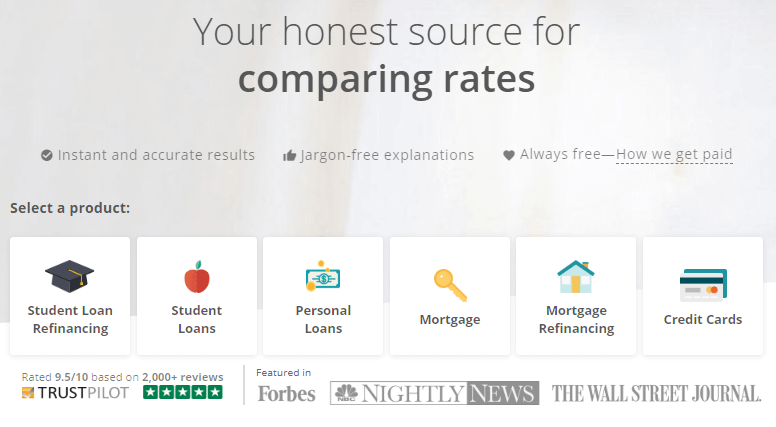 3. Apply For Your Personal Loan
Once you pick a lender, it's time for you to apply. Unfortunately, you won't be able to apply for personal loan Wells Fargo Bank since they do not offer them at this time. During the application process, you'll get asked more in-depth questions about your use of the loan, your financial history, and the lender will run a credit check. *Note: This all happens on the personal loan website.
Once this step is done the lender will work with you directly to finalize all of the loan details.
Wells Fargo Loan Eligibility
In order to be eligible for Wells Fargo Personal loans you must meet at least these below requirements:
Be a U.S. Citizen or Permanent Resident
You are at least 18 years old
Meet minimum income requirements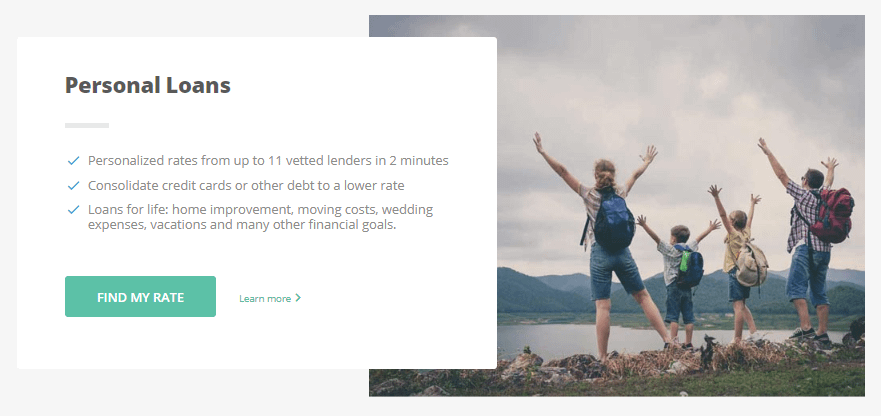 What Information Will You Need To Apply?
The Wells Fargo personal loans application for pre-approval would include the same things that our top lenders request.
Before filling out the online form make sure you have the below information ready:
Date of birth.
Estimated credit score.
Annual income (before taxes).
How much you want to borrow.
Your Current employment status.
What you plan to use the money for.
Your highest level of completed education.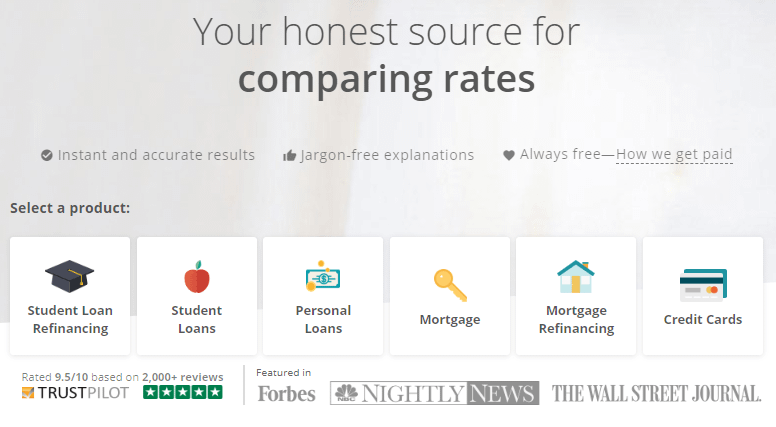 Wells Fargo Personal Loan (Basics)
Wells Fargo Personal Loan offers are based on a number of factors including your credit score, income and debt ratios.
These personal loan estimated ranges are provided by Wells Fargo Bank as the minimum and maximums you may be offered for a personal loan.
Actual rates and terms will change for a variety of factors. This is for information only, do not use this information to make a loan decision or, for that matter, any decision at all.
Loan Amount Range: $3,000 – $100,000
APR Range:

15.24

% – 22.99%
Fees: Origination, Late Payment, and NSF fees all vary.
Prepayment Penalties: None
Loan Terms: 1 to 7 years
Payments Directly To Creditors: Varies.
Remember, once you pick a lender, they will pull your credit report and create a hard pull on your credit.
Wells Fargo Personal Loan Calculator
Use the Wells Fargo Personal Loan Calculator to help determine your personal loan payment amounts based on factors such as; interest, length of the personal loan and amount borrowed.
The interest rate will be determined primarily by your credit score and your ability to repay the Wells Fargo personal loan.

Their calculator lets you adjust the different loan variables to give you a good understanding of how each affects your monthly payment.
As you increase the length of the loan the monthly payments decrease.
If you are able to find a personal loan with a lower interest rate that will decrease your monthly payment amounts, also.

What To Use Wells Fargo Personal Loans For?
There are several reasons you may need a personal loan and below we list out some of the reasons you may need a Wells Fargo personal loan:
Debt/Credit Card Consolidation
Down Payment For Home
Major Purchase
Home Improvement
Medical Expenses
Moving/Relocation
Vacation
Start Business
Education
Your Wedding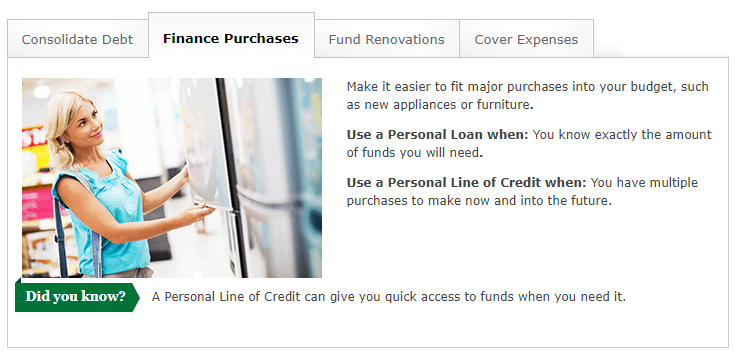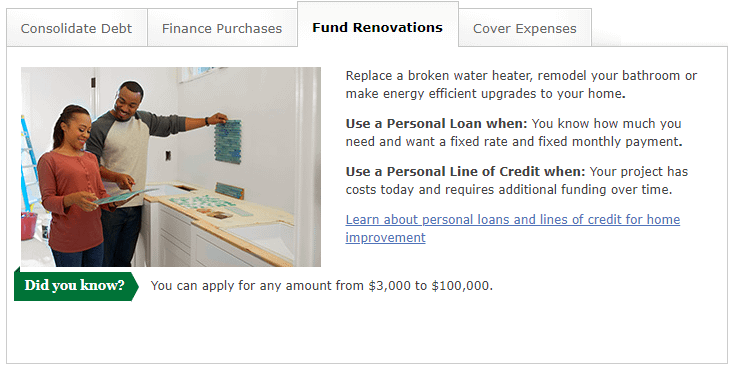 As you can see, there is a huge list of reasons for getting a personal loan.
Of course our favorite reasons are for Debt Consolidation, Education, and Starting a Business.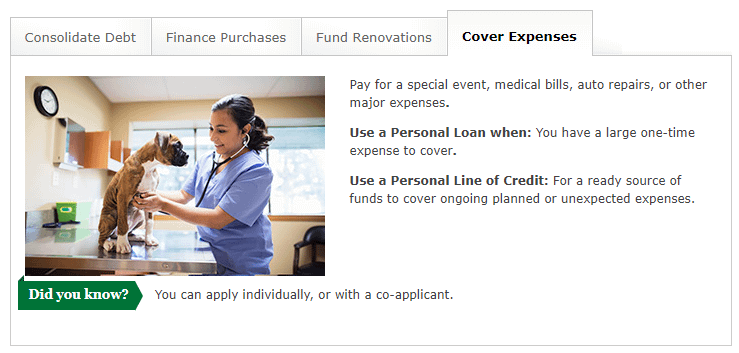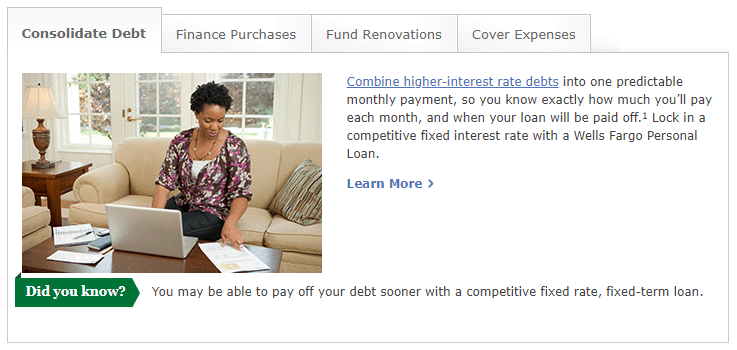 Wells Fargo Personal Loan Reviews
Wells Fargo personal loan reviews are mostly very negative.
Customer reviews reveal a lender that has lost sight of their customers needs and regularly takes actions that would indicate customer apathy.
Below are some of the Wells Fargo Personal Loan reviews: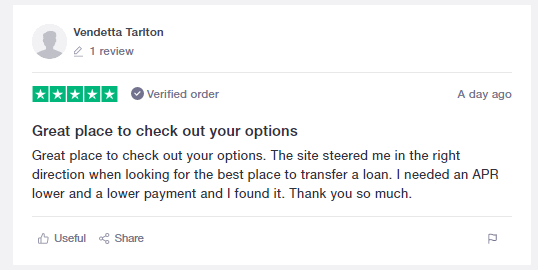 Wells Fargo Better Business Bureau Reviews
Wells Fargo Auto Loan BBB has had a file at the Better Business Bureau since 1978.
Unfortunately, they do not have a BBB rating but do have a staggering 3,229 complaints in the past three years (as of 11/11/2019).
Wells Fargo BBB complaints tend to be financial related with claims of fees being charged outside of the contract or loan payments continued to be debited from customers accounts after being paid off.
The Wells Fargo BBB Reviews generally point to a company that wants your business so long as it is all of the online and of the automated variety.
Wells Fargo BBB reviews and customer complaints are not taken seriously by the company as most go without a response which may be why they do not have a rating.
Steps To Take After Wells Fargo Personal Loan Approval
It feels great getting approved for something, no matter what it is, you feel like you have just won something.
But, after you have been approved, there are some things you should be doing with your accounts.
Make On Time Payments
I am sure you are tired of seeing everyone saying "on-time payments".
Helpful Tip
If your application goes to "Pending" status it doesn't mean Declined. Usually, more information may be needed.
But it is super important and is one of the largest factors in helping grow your credit score.
Of course you probably didn't obtain this loan for building your credit.
However, you still need to be mindful that this product can harm your credit if you don't manage it correctly.
No matter what, avoid late payments.
Pay Back The Loan ASAP
Along with making on-time payments you should definitely pay this loan off as super fast as possible.
Large personal loans tend to linger and we usually only pay the minimums.
Now:
While this does keep more cash in your pocekt in the initial phase, eventually you end up spending thousands of more dollars in interest payments.
Getting the credit utilization below 30% will also be great for helping your credit score grow.
Taking Action & Getting A Loan
Hopefully, you found this Wells Fargo Personal Loans Review to be helpful because Personal Loans are a great option to pay down debt, or even start a business.
If you need a personal loan then don't waste any time getting your loan through anyone but Wells Fargo Bank.
You can click the link below to complete your application process and get a loan in under 2 minutes through our top rated personal loan companies.
You may also be interested in our Wells Fargo Auto Loan Review or our Wells Fargo Dealer Services review.
Editorial Note: The editorial content on this page is not provided or commissioned by any financial institution. Any opinions, analyses, reviews, statements or recommendations expressed in this article are those of the author's alone, and may not have been reviewed, approved or otherwise endorsed by any of these entities prior to publication.
Additional Resources
Disclaimers:
Annual Percentage Rates (APR), loan term and monthly payments are estimated based on analysis of information provided by you, data provided by lenders, and publicly available information. All loan information is presented without warranty, and the estimated APR and other terms are not binding in any way. Lenders provide loans with a range of APRs depending on borrowers' credit and other factors. Keep in mind that only borrowers with excellent credit will qualify for the lowest rate available. Your actual APR will depend on factors like credit score, requested loan amount, loan term, and credit history. All loans are subject to credit review and approval. Discrimination based on gender is absolutely forbidden. Whether the loan is for her or for him, you should receive the same terms.