The Total Visa® Card is designed for people with poor or limited credit. If you manage your card well it can help you build better credit, but like most unsecured cards for bad credit it has a high interest rate and substantial fees. You should also consider options like a no-fee secured card, especially if credit building is your primary goal.
Let's take a look at how the Total Visa® Card works, its benefits, and its shortcomings.
Total Visa® Card Review & Ratings
Total Visa® Card
If you have poor or damaged credit the Total Visa® Card is one of the few unsecured credit cards that you're likely to be approved for. On the positive side, it's a genuine Visa credit card and you don't need to put down a security deposit because it is an unsecured card. However, when you add up all the fees, you might be better off going with a secured card.
Pros
A genuine Visa credit card
Doesn't require perfect credit
Reports to all 3 major credit bureaus
Free credit monitoring for active cardholders
Cons
Annual fee: $75.00 for the first year, $48 after that
Credit limit increase fee
The Total Visa® Card was created by The Bank of Missouri mainly for people who have little, poor, or no credit.
This card is unsecured. There is no security deposit required to get approved for this card. That doesn't mean this card is cheap. If you use this card you will get knocked over the head for some very substantial fees, and if you carry a balance you will pay a very high interest rate.
What Makes Total Visa® Card Different?
People with bad credit have a limited choice of unsecured credit cards. What stands out most about the Total Visa® Card from The Bank Of Missouri is that it was specifically designed for use by people with bad or poor credit.
This reports to all three major credit card bureaus. This will help you build better credit if you use your card well. If you slip up you could do serious harm to your credit. If you intend to use this card (or any credit card) to build credit, be sure you know how to use credit cards wisely.
You can get an initial credit limit of usually around $300.00 which is pretty standard for this type of card. The entire application process is fast and you can complete it online in just a couple of minutes. You will know if you are approved in less than 60 seconds.
About the Issuer
The Bank of Missouri has been in business for more than 125 years and has been through the Great Depression and two World Wars.
They serve millions of card members nationwide and have been awarded a 5-Star Rating from BauerFinancial, Inc., an independent bank rating company.
Total Visa® Card Features
The Total Visa® Card has several features that make it a good option to start with when rebuilding your credit. The main features of this card include:
Card type: unsecured
Credit score needed for Total Visa® card: Fair/bad credit
Easy application and fast approval process

Manageable monthly payments

Reports monthly to all three major credit bureaus

Accepted by merchants throughout the USA and online

Checking account required

Active cardholders get exclusive access to free Credit Monitoring powered by TransUnion
The Total Visa® Card can give you the convenience of a credit card and help you establish a solid payment history.
Total Visa® Card Rates and Fees
Below are some of the basic features of the Total Visa® Card:
Interest rate: 34.99%
Program fee: $89 (one-time-fee)
Monthly Servicing fee: $6.25 per month after the first year
Annual fee: $75.00 for first year. After that, $48.00 annually
Rewards: None
Security deposit: None
Foreign transaction fee: N/A – You can't use this card outside of the U.S.
Cash advance fee: None in the first year / $10.00 or 3%, whichever is greater.
Cash advance APR: 34.99%
Late payment fee: Up to $41.00
Returned payment fee: Up to $41.00
Over The Credit Limit: None
The card comes with a (one-time) $89.00 fee that is due upon your approval before you have access to your account and the card is activated.
Once the card has been activated, an annual fee (see terms) will be deducted from your available credit. In the past, this has been $75 but you'll have to see the terms for current fees.
Based on a fee of $75, if your credit limit was $300.00 then your initial available credit will be $225.00.
You need to make sure you pay it immediately so that your card doesn't report a balance.
If you plan to let the fee report, be sure to make the minimum payment if one is required.
After the first year, your annual fee will decrease to $48.00. You will also start to have a monthly servicing fee of $6.25 per month, so the total annual cost of your card will be $123.00. That is a very high fee.
Total Visa® Card Application Process and Requirements
In order to apply for a Total Visa® Card you must meet the following requirements:
Be a US citizen
Be over the age of 18
To apply for a Total Visa® Card you simply fill in an application form online. You will be asked to provide the following information:
Your full name
Email address
Home address
Your home and mobile phone number (optional)
You need to confirm that you have a checking account
Your date of birth and Social Security number.
Information about your employment and income
All that's left is to pick the design for your new card. Here are the designs you can choose from.
⚠️ There is a "hard" pull on your credit if you decide to apply for the card. This will remain on your credit record for two years and may harm your credit score, especially if you have a thin credit file.
💡 Tip: If your application goes to "Pending" status it doesn't mean Declined. More information may be needed.
Total Visa® Card Credit Limit Increase
One of the worst things about this card is that there is a fee to increase your credit limit. Charging you a fee to give you more money to spend is a questionable policy.
Total Visa® Card Credit Limit Increase Fee
After your account has been open for at least one year, a fee of 20% of the amount of any increase in your credit limit may be charged to your account as a credit limit increase fee.
👉 For example: if your credit limit is increased by $100, a $20.00 credit limit increase fee will be assessed, which will result in additional available credit of $80.00 on your account. This fee is automatically assessed upon your acceptance of each credit limit increase
Credit limit increases are an essential part of building your credit. However, I would never recommend using this feature for this card.
Total Visa® Card Pros & Cons
| PROS | CONS |
| --- | --- |
| Available to people with bad credit | High APR |
| Can help establish a payment history | High fees |
| Easy & fast approval | Credit limit increase fee |
| Genuine unsecured Visa card | |
| Reports to all 3 major credit bureaus | |
Total Visa® Card

Alternatives

Since Total Visa® Card is primarily marketed towards people with bad credit we have looked into alternatives that match that criteria. Discover credit cards similar to Total Visa® Card and check out some of our favorite credit-building tools.
Credit Cards for Poor Credit
While credit card options for people with poor credit are typically much narrower than those in the good or fair categories, you can still find a variety of choices.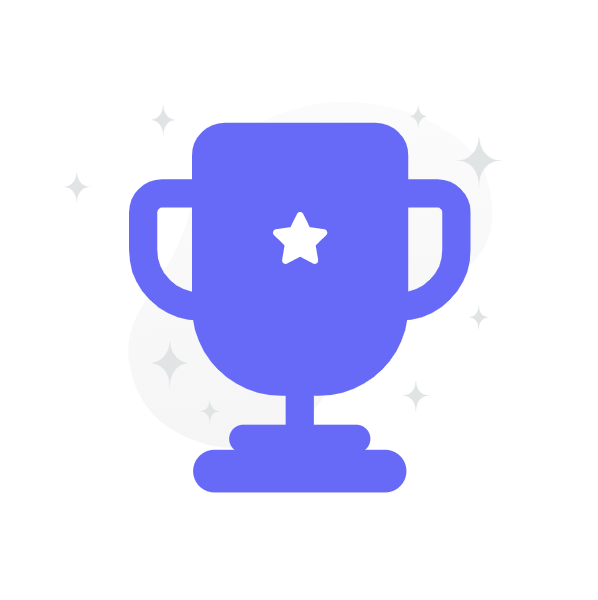 Find the 'bad credit' credit cards most likely to accept you. Help repair your poor credit score and compare the best credit cards for bad credit.
No matter if you are looking to start building your credit or need to rebuild your credit, a secured credit card is one of the best tools to use on your journey.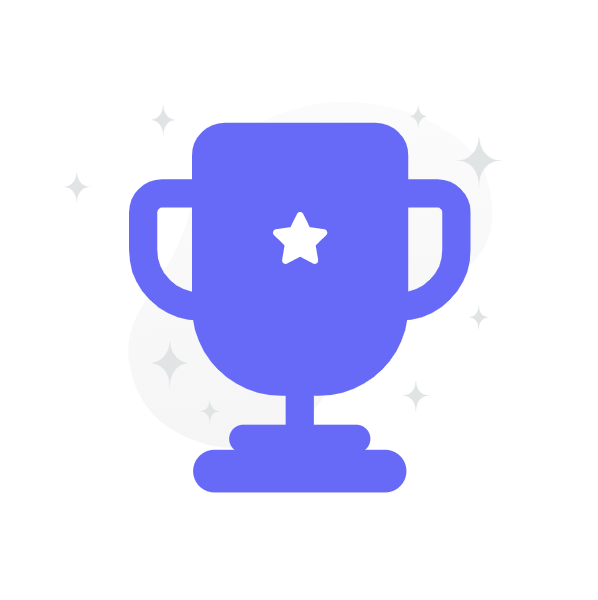 Credit Building Tools
There are many different ways to improve your credit score, other than getting a new credit card. Here are some of our favorites:

Experian Boost can help you build your credit record with phone and utility payments… and it's absolutely free!.
Self online credit builder loans are straightforward to apply for and the application process is easy.
Steps To Take After You're Approved
The real work starts once you have been approved for your Total Visa® Card.
Pay Your Balance In Full Each Statement Period
If you pay your balance in full by the end of each statement period, you will not pay interest. The money you use is effectively an interest-free loan.

If you carry a balance past the end of the statement period, that 34.99% interest rate will kick in. That is a very high rate and will stack up fast, especially if your balance is substantial. If you don't pay your balance in full each month this card could get very expensive very quickly.
Monitor Your Credit
One of the most overlooked areas of building credit is monitoring your credit. This is truly your first line of defense when trying to build or rebuild your credit.
You should try to find a service that allows you to monitor all 3 of your reports.
Monitor Your Credit for FREE!
Credit Sesame's 100% free credit monitoring service is hassle-free with no strings attached.
Make On Time Payments
Making on-time payments sounds like a super simple thing to do. However, we all live in the real world where things almost never go as planned.
Be sure, no matter what, to make your payments on time. It is one of the largest factors in your credit score and late payment fees are significant. Late payments will cost you up to $41 a pop and hammer your credit at the same time. You don't want that.
No matter what, avoid late payments.
Keep Your Credit Utilization Low
Another factor to consider is credit utilization. This is the percentage of your credit limit that you actually use. You want to keep your credit utilization rate below 30%, and below 10% is even better.
With a low credit limit you'll have to be careful with your spending to keep your credit utilization at a level that will help your credit.
👉 For example: If your Total Visa credit card has a $300 and your balance is $100, your credit utilization rate is 33.3%. That's on the high side. If you keep your balance below $50 your credit utilization rate is 16.6%, which is better but not ideal.
One proven strategy for building credit with a credit card is to place one small recurring expense on your card, like your internet bill or a Netflix subscription, and put the card away, not using it for anything else. Set up an automatic pull payment from your checking account to cover ther cost, and make sure you have enough in your account to cover it.
Your account will be active, your payments will be made on time, and your credit utilization will remain low!
How Do I Close My Total Visa® Card?
You can close your account at any time by contacting their Customer Service Department or with the information below:
Email: [email protected]
Postal Address: Total VISA P.O. Box 85710Sioux Falls, SD 57118-5710
For questions about your application or to pay your program fee, you can call (844) 206-4371.
To check your account balance, make a payment, or for other general customer service inquiries, you can call (844) 548-9721.
NOTE: They advise you not to send them or ask for sensitive information such as account numbers, passwords, account information, etc. via any general or public e-mail system.
Is There A Fee For Closing My Account?
Outside of the fees associated with your remaining balance, there is no fee for closing your account.
Conclusion
Hopefully, you found this Total Visa® Card Review helpful. Rebuilding your credit can be difficult and confusing, and it can be difficult to choose a credit card when you have bad credit and the options are thin.
Unsecured cards for bad credit are an option. Approval is easy, there's no deposit, and you get the convenience and benefits of a credit card. You also typically get extremely high fees and interest rates.
Most people who want to build credit will be better off with a good secured credit card. After all, the fees you'll pay in the first year of holding an unsecured card for bad credit will largely cover a deposit, and at least your deposit on a secured card is refundable!
If you do decide on an unsecured card, look over the best unsecured cards for bad credit and choose the option that suits you best!
There is no better time than now to get things started and the sooner you get your account set up, the faster it will hit your reports and start helping your credit.
Having the card in your wallet is going to feel great, but growing your credit is going to feel even better.
Remember, if this option is too expensive for you, check out the other options above that can give you the same results.