Summary: Is Jefferson Capital Systems LLC showing up on your credit report? Find out what you need to do to remove them and get your credit score back on track.
Unwanted calls and letters from debt collectors are stressful. They can make you cringe every time the phone rings. And what about your credit report? With Jefferson Capital Systems LLC showing up, your credit score can take a hit.
The Consumer Financial Protection Bureau (CFPB) reported that over 70 million Americans are dealing with debt in collections. If you're one of them, don't despair.
You have more options than you might think.
I know what you're thinking: "How can I get a big bad collections agency to leave me alone?".
Here's how to do it.
Who is Jefferson Capital Systems LLC?
Jefferson Capital Systems, LLC., is based in Minnesota They're one of the largest third-party collectors in the US.
Jefferson has been accredited by the Better Business Bureau since 2005 and has a B rating from the BBB.
You've never heard of them?
I'm not surprised. Because they specialize in third-party debts, they buy past-due accounts from other businesses.
If you see Jefferson Capital Systems, LLC or JCap on your credit report, your debt was sold to them by the original company you owed.
If you have an account in collections, you have two challenges.
You have to resolve the account. A collection agency will harass you and could even sue you as long as the debt is not resolved.
You have to address the damage to your credit. Collection accounts are a serious drag on your credit score.
These two challenges are related, but they are not the same thing. One involves dealing with the collection agency, the other involves dealing with the three major credit bureaus: Experian, Equifax, and TransUnion.
How to Get Jefferson Capital Systems Off Your Back
📰 New Federal debt collection regulations took effect on Nov. 30, 2021. The new rules will have a far-reaching impact on the debt collection industry. If you have delinquent debts or accounts in collection these rules will affect you.
Learn more about Regulation F and what will it mean for consumers with debts.
Jefferson Capital Systems, LLC, is a debt collector. If they're contacting you, it isn't just to say "hi." They only want one thing: Your money.
But here's the thing: You're not a prisoner to your debt. You can get Jefferson Capital System off your credit report and out of your life.
Follow these steps.
☝️ NOTE: These are DIY steps.
If you get lost along the way or don't have time to work on this by yourself, you can get help from Credit Saint, our #1 recommended credit repair company.
1. Know Your Rights
Under the new regulations that came into effect on Nov. 30, 2021, debt collectors must send you a Notice of Debt within 5 days of their first contact with you. This notice must contain much more information than the notices that collectors sent under prior rules.

If the notice is incomplete, it is invalid, and the debt isn't collectible. That makes it important to know what's required.
A valid Notice of Debt must contain an itemization date. This can be one of five different dates.
The date of the last statement or invoice provided to the consumer by the creditor.
The charge-off date.
The date of the last payment applied to the debt.
The date of the transaction that gave rise to the debt.
The judgment date, if there is court judgment on the debt.
This date will help you establish whether the Statute of Limitations on the debt has expired and when it will drop off your credit report.
The Notice of Debt must also contain extensive information about the debt:
The debt collector's name and mailing address.
The consumer's full name and mailing address.
If the debt is related to a financial product (like a loan or credit card), the notice must contain the name of the creditor to whom the debt was owed on the itemization date.
The account number associated with the debt.
The name of the creditor to which the debt is currently owed.
The amount of the current debt and an itemized list of any payments made and added fees, interest, or other charges.
The Notice of Debt must contain a statement advising you of your rights under the Fair Debt Collection Practices Act (FCPA), including a statement that you have the right to dispute the debt within 30 days of receiving the letter.
The notice must also contain a returnable form allowing you to declare that you are disputing the debt and allowing you to select one of three reasons for a dispute:
This is not my debt.
The amount is wrong.
Other (you will need to supply additional information.)
The CFPB has published a sample Notice of Debt that will help you determine whether the one you receive is complete.
Why It's Important
Many debt collectors who purchased debts before the new regulations came into effect will not have the required information. They may not be able to get it from the original creditor. They may still try to bluff or intimidate you into paying them or admitting that the debt is yours.
If you receive a Notice of Debt, examine it in detail to make sure it complies with the law. If it doesn't, inform the collector that you will not discuss the debt until you receive a Notice of Debt that complies with Regulation F.
Always Dispute the Debt
If you do not dispute the debt within 30 days, it is presumed valid. Always dispute debts held by collection companies.
If you are using a dispute or debt validation letter template, be sure that the template is designed for notices received after the implementation of Regulation F on Nov. 20, 2021. Much of the information that debtors used to ask for is now required in the Notice of Debt.
Send the debt collector a certified letter addressing these issues.
Ask for documentation that verifies that you owe the debt, such as a copy of the original contract.
Ask whether the statute of limitations on the debt has expired. The collector doesn't have to tell you, but they can't lie. If they won't say, the statute of limitations may have expired.
Ask whether the agency is licensed to collect debt in your state. Again, the collector is not allowed to lie. You can ask for the date of the license, license number, and the state agancy that issued the license as well.
A copy of the last billing statement sent by the original creditor.
Send the letter to Jefferson Capital Systems by certified mail.
Once you receive the debt validation letter you have 30 days to send your debt dispute letter.
Remember that even if you know the debt is yours, the more important issue is whether they know it's yours.
Because guess what?
If they can't prove it's yours, they can't collect it or report it to the credit bureaus.
They might not be able to come up with that proof.  Remember, Jefferson Capital Systems purchased your debt, in bulk with a bunch of other debt, from the original creditor.
Who knows what was lost in the shuffle?
The onus is on them to provide proof. If they can't, they're required by law to remove it from your credit report.
Remember the Statute of Limitations
Always check the date of the debt against the statute of limitations in your state. If the statute of limitations has expired, the collector cannot pursue legal action against you.
The statute of limitations clock begins on the date when the debt was first reported as delinquent.
Remember that making a payment or acknowledging that the debt is yours can restart the statute of limitations.
The expiry of the statute of limitations will not remove an account from your credit record. If the statute of limitations has expired or will expire soon there's a good chance that the seven-year period of appearance on your credit record is also nearly up.
If the statute of limitations is nearly up your best bet might be to just wait it out.
3. Stop Calls from Jefferson Capital Systems NOW
Before Nov. 20, 2021, you could get as many as 15 calls per day from a debt collector, according to a Consumer Credit Card Market Report.
That's way too many.
That has changed. Regulation F places strict limits on collection calls.
A debt collector cannot call you more than seven times within seven consecutive days.
If a debt collector speaks to you on the phone they must wait seven days before calling again.
Debt collectors can now contact you by email and text message as well, but you can tell them how they are permitted to contact you and when.
You can stop all communication from a debt collector.
Follow these simple steps to stop the calls.
Write a "stop contact" or "cease" letter telling them to stop contacting you.
Make a copy for yourself and mail the original to Jefferson Capital Systems.
To prove you sent the letter, send it by certified mail with "return receipt requested."
Make sure you follow these exact steps.
If you do, the National Consumer Law Center states, "the collector can only acknowledge the letter and notify you about legal steps the collector may take."
When you stop the phone calls, you get some breathing room. Remember that you still owe the debt, and the collector can take legal action.
Then you can tackle the next step.
4. Contest the Debt With the Credit Bureaus
If you believe that you do not owe the debt or that the collection agency has failed to validate the debt, you can file a dispute with the credit bureaus. You will need to dispute the account separately with each credit bureau.
The credit bureau must investigate and verify your debt. If they cannot, they must remove it from your credit record.
Remember that even if the debt is removed from your credit record, the collection agency can still pursue collection efforts.
5. Make a Deal
Let's say the company is able to validate and verify your debt.
That's when you try to make a deal. Remember that debt collectors pay, on average, 4 cents for every dollar of debt that they buy. That gives you room to negotiate. A collector can accept less than you owe and still make a profit.
Jefferson Capital System LLC might agree to a debt settlement for less than you owe.
There are two parts to a debt settlement.
First, you have to get the debt collector to accept a settlement offer. If they do, the debt will be considered paid.
Second, you have to try to get the debt collector to remove the account from your credit record. This is called a "pay-for-delete" agreement.
You might offer 10% of your balance to see what they say.
They'll probably ask for more, but don't let them push you around. With a little negotiation, you can reach an agreement you're comfortable with. After that, it might take up to 30 days for Jefferson to report your debt as paid to the credit bureaus.
6. Go For Deletion
Jefferson Capital says in their website's FAQ section that they automatically delete the debt from your credit record, so theoretically you don't have to get it in writing. I would just to be safe.
I hang out in a lot of collections communities on Facebook and here's a typical conversation about Jefferson Capital.

As you can see, the first member did a great job negotiating a $365 debt down to just $182.96 and then "it was completely deleted within 2 weeks."
What she means is she checked her credit report and it was gone.
Jefferson Capital says they report updated account information twice per month to the credit bureaus, on the "second and fourth Fridays of each month."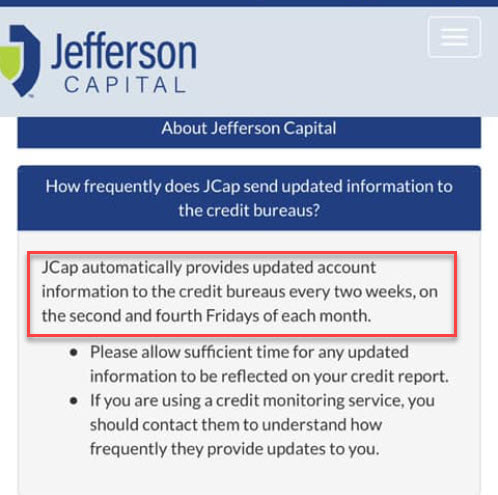 However, you'll also see in the Facebook group conversation above that it doesn't always work, as the reply says she paid off her debt and it is still on her credit report.
That's why we recommend you get it in writing. Even if it is in writing, though, you cannot compel a credit bureau to remove a legitimate account from your record. It will be recorded as paid, but it may remain on your credit report for seven years from the date when the account first became delinquent.
A pay-for-delete arrangement is a gamble. It may not work, but it's worth trying. If the settlement is accepted you will no longer have to deal with the collection agency, and that's a big plus.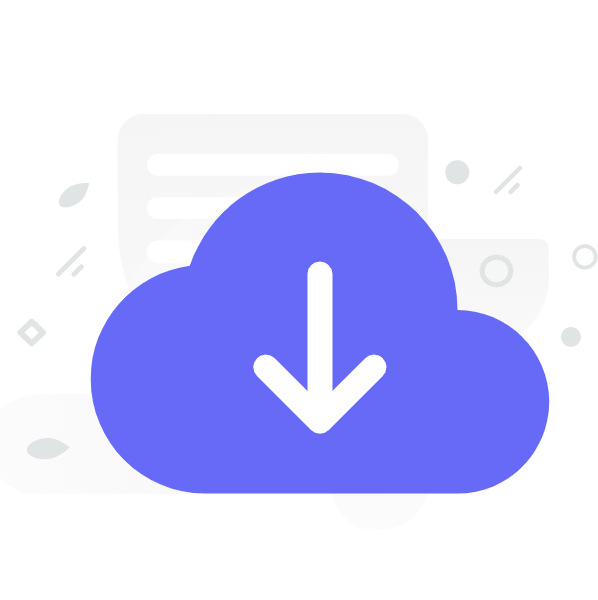 Get Your FREE Pay for Delete Letter Template
After much testing, we have put written a great pay to delete letter you can use to get started.
7. Hire an Expert to Handle It
This last step is optional, but it might be the fix you're looking for.
Debt collectors can be aggressive. From phone calls to letters, they never give up!
If you get stuck, reach out to the credit experts. Credit repair companies have experience in dealing with pushy debt collection companies.
This way, you don't have to deal with it on your own. When you leave it to the pros, you can breathe a big sigh of relief.
It will cost you something and you'll have to be sure the company you're working with is credible. Debt relief and credit repair scams are everywhere. If you find the right company and you're willing to pay, it might be worth it.
⚠️ Usually, a credit repair company is only a useful choice if you have multiple collection accounts or other issues on your credit report. If it's a single account, you're usually better off dealing with it yourself.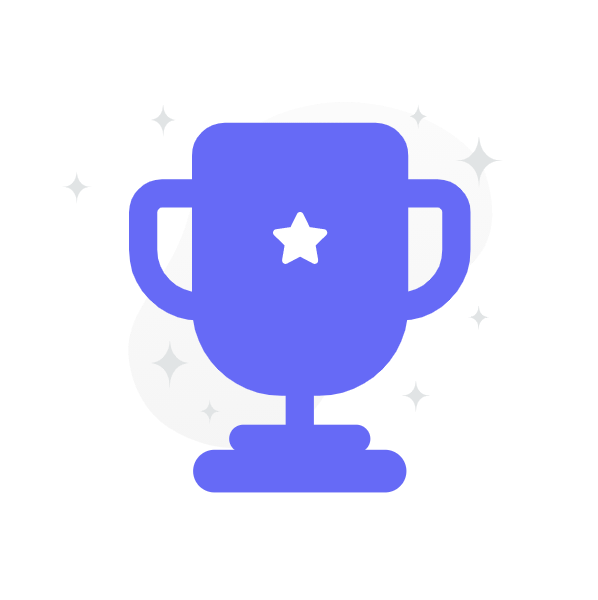 Get Professional Help
We analyzed 21 credit repair companies based on price, service, and results, and picked our top three choices.
"I Received a Settlement Offer from Jefferson Capital. What Should I Do?"
If Jefferson Capital sends you a settlement offer, consider paying it off. Again, they promise to remove the record from your credit report so removing a negative like that should help your credit score.
But don't pay off a collection in these circumstances.
Your debt has not been validated and verified.
The collector has not agreed to remove the negative item from your credit report.
If the debt is old. If the debt is nearing the end of the statute of limitations, it could be better to wait it out. Once the statute of limitations expires you can no longer be sued for a debt. Old debts have less impact on your credit score than new ones, and they will drop off your credit report seven years from the date of the original delinquency.
You'll have to calculate the risk versus the reward and decide whether to pay or not.
Can Jefferson Capital Sue Me? What Can I Do If They Take Me to Court?
A collections company can (and sometimes will) file a suit against you if you refuse to pay off your debt.
Here's a real post from a Facebook community about a woman whose "Barkley" (maybe she meant Barclay) credit card debt has been sold to Jefferson Capital.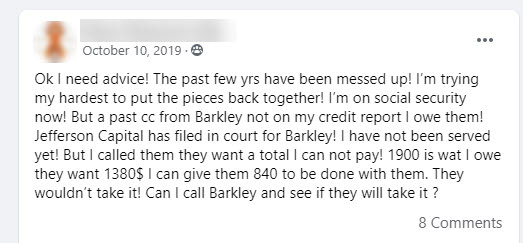 As you can see, this woman is very much distraught that Jefferson Capital will not accept her settlement. In this case, they may take her to court.
If it does go to court, start by reading up on how to deal with a lawsuit from a debt collector. The two most important things to remember are:
Repond to the lawsuit.
Show up to the court date!
If you truly are experiencing financial hardship, the judge will usually work with you to come to an agreement to pay off your debt.
Life After Debt
Carrying around the burden of debt can be uncomfortable. You might not know what to do or where to turn for help.
Just remember: Your debt does not define you!
Everyone makes mistakes. The important thing is that you take steps to get out of debt and improve your credit score.
If you have accounts in collections, remember two things:
Don't panic. It won't help.
Don't ignore the situation. That won't help either.
Instead, follow the steps given here. Be persistent, make deals when you can, and you can put collections behind you.