Brigit is an app offering several features, including the following.
Budgeting tools
Cash advances up to $250
Automatic advances to prevent overdrafts
Credit-builder loans
This review will focus on the credit-building feature, but you'll want to be aware of the other options as well. They're included in the package and they will influence your decision on the overall value of the package.
Brigit provides you with an interest-free Credit Builder Loan. You make monthly payments of as little as $1, and Brigit reports your payments to all three credit bureaus.
Brigit Credit Builder Review & Ratings
Brigit Credit Builder
Brigit Credit Builder places an installment loan tradeline on your credit record. The money you borrow will go into a locked savings account. Brigit then uses your payments and the money in the account to pay back the loan and reports the payments to all three credit bureaus.
Pros
Reports to all 3 credit bureaus
Cons
Initial dip in credit score
How Brigit Credit Builder Works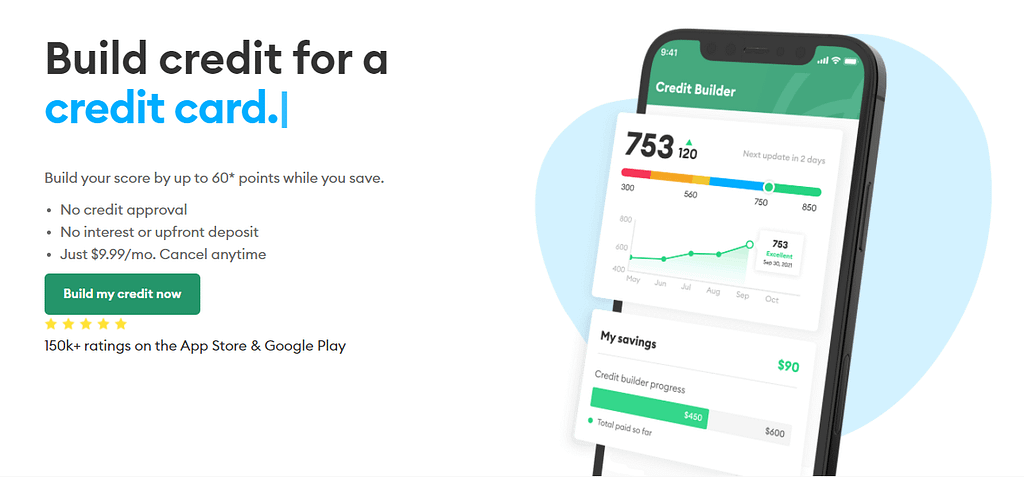 You start by signing up for an account with Brigit. The account costs $9.99 per month. That sum covers all of Brigit's services.
Brigit will assign you a "Brigit score" based on your bank account activity. There is no credit check.
If you decide to use the app's credit-builder function, Brigit will create a credit builder installment loan and deposit the money in an account with Coastal Community Bank. Brigit determines the amount of the loan, based on your Brigit score.
You make payments on the loan. This is done in two parts:
You pay an amount you select, ranging from $1 to $50.
The rest of your payment is made from your deposit account where your loan is kept. That loan is housed with Coastal Communirty Bank.
Brigit reports your monthly payments to the three major credit bureaus.
When the loan is fully repaid, you get all of your contributions to the payments back.
Let's say your loan is $600, to be paid in 12 equal installments of $50 a month. You elect to pay $20 a month. The other $30 a month comes from the Coastal Community Bank account.
At the end of 12 months, there will be $240 in the account. That sum will be returned to you.
There is no interest on the loan. You simply pay the $9.99 monthly fee. You'll also have access to Brigit's other services.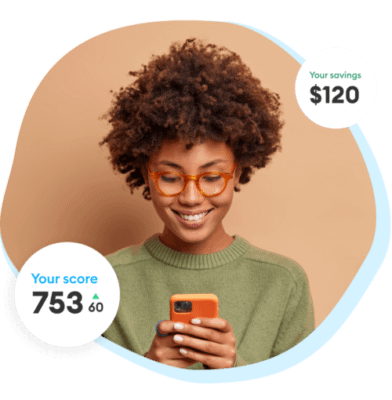 Brigit Credit Builder Plan Details
Brigit Credit Builder is a single plan. You subscribe to the app and pay $9.99 per month. You may then apply for the Credit Builder program.
Brigit will decide, based on your Brigit score, if you should have a 12-month or 24-month payment plan. Brigit also determines the size of the loan.
💡 Tip: Larger loans may have a greater impact on your credit, though there are many variables. In general, the impact of a credit-builder loan will be greatest if you have a thin credit file with a limited number of entries.
⚠️ A payment that's over 30 days late will be reported as a late payment, which can do serious damage to your credit score. If you will not be able to make a payment, contact Brigit to review your options.
If you're worried about your ability to make payments, select the most affordable payment option. With monthly payments as low as $1 available there is no reason to make late payments.
Qualifying for a Brigit Credit Builder Account and Loan
To qualify for the Brigit credit builder loan you must have:
A bank account that has been open for a minimum of 60 days.
You must connect your bank account to Brigit.
You need to have activity in your bank account for 2 out of every 10 days so Brigit knows it is an active account. Your personal checking account works best for this.
Customer Reviews
Customer reviews of Brigit are generally positive. The app has an average of 4.8 of 5 stars from 164.5k ratings on the Apple App Store and 4.5 of 5 stars from 71k ratings on Google Play Store.
Positive reviews typically state that the service functions well. For example:

Negative reviews primarily focus on customer support and unclear reasons for an individual's inability to qualify.
While the overall impression of the reviews is positive, you should be aware that some customers do report customer service problems and other issues.
Brigit Credit Builder Alternatives
How does Brigit Credit Builder stack up against competitors? There's no other service offering exactly what Brigit offers, so we'll compare the service to a range of other credit-builder loans. For details on the other options, see our review of the best credit-builder loans.
| App | Plans | Fee | Monthly Payment | Reports to Credit Agencies | Interest Charged | Loan Term |
| --- | --- | --- | --- | --- | --- | --- |
| Brigit Credit Builder | 1 | $9.99/month for all Brigit ervices | Select from $1 to $50 | Experian, Equifax, TransUnion | None | 12 or 24 months |
| Self | 4 | $9 Setup Fee | $25 to $150 | Experian, Equifax, TransUnion | 15.65% to 15.97% | 12 or 24 months |
| Credit Strong | 7 | $15 Setup Fee | $15 to $110 | Experian, Equifax, TransUnion | 5.85% to 15.73% | 12 months to 10 years |
| MoneyLion | 1 | $19.99/month for all MoneyLion Services | Varies with loan amount | Experian, Equifax, TransUnion | 5.99% to 29.99% | Up to 12 Months |
| SeedFi | Not Specified | None | $10 to $40 | Experian, Equifax, TransUnion | 4.03% to 5.26% | 7 to 27 Months |
| Digital Federal Credit Union | Not Specified | None | Varies with loan amount | Experian, Equifax, TransUnion | 5% | 12 to 24 Months |
Note that comparison of total costs may be difficult. Brigit charges only a monthly fee. Some credit-builder loans charge a fee plus interest, others may charge only interest. If the loan charges interest your total loan cost will vary with the amount you borrow and the loan term.
Brigit and MoneyLion – the most similar service among those reviewed above – also bundle other services with their monthly fee.
One difference between Brigit and other credit-builder loans we've reviewed is that Brigit pays part of your loan payment from the loan proceeds. On the positive side, this allows for very low monthly payment options. On the negative side, it limits the lump sum available to you at the end of the loan term.
With other credit builder loans you pay back the entire sum you borrowed, and that sum, minus interest, is available to you at the end of the loan term. With Brigit, you pay less than the total loan amount because part of the loan payment is made from the loan proceeds. The amount available to you at the end of the term is equivalent to the payments you have actually made. If you selected a low payment amount this sum could be quite small.
👉 If your priority is building credit with the smallest possible monthly payment, Brigit will be an attractive option. If you're trying to save a lump sum at the same time it may seem less appealing, though you can choose to pay the entire monthly payment and take the lump sum at the end of the loan.
The Verdict
Brigit places a new installment loan tradeline on your credit record with minimal risk. Your cost is $9.99 per month, and you can cancel at any time with no penalty. Since you can pay as little as $1 per month, your commitment is small and late payments are easy to avoid. You never have to upgrade, because there is only one plan.
👉 Brigit will be most effective for individuals who have no credit record or not enough information in their credit record to generate a credit score.
Because Brigit Credit Builder places an installment loan on your record, it is ideally paired with a secured credit card, which will place a revolving account on your record and improve your credit mix.
Your decision on the Brigit Credit-Builder loan program will also depend on whether you plan to use Brigit's other services. Your $9.99 per month gets you optional cash advances up to $250 (depending on your Brigit score), budgeting tools, identity theft insurance, and other services.
If you expect to use all or most of these services you'll probably see the fee as good value. If you are looking exclusively for a credit-builder loan and you won't be using the other services you might be better off with a stand-alone credit builder loan.
How We Rated Brigit Credit Builder
We rate credit-building products by comparing their key features with those of similar products. Credit apps differ in features, so you'll need to compare closely to determine what best fits your needs.
These are the criteria we used.
Effectiveness
A person with few accounts on the credit report will benefit the most. That is because the Credit Builder loan will represent a greater proportion of the debt. Brigit can be effective because it reports to all three credit bureaus and because late payments are unlikely, though not impossible.
Ease of Use
There have been some glitches and miscommunications. However some rave about the ease of use. We dropped points for Brigit Credit-builder because of customer-reported issues with the app's functioning.
Cost
Brigit's Credit Builder loan charges no interest, but there is a monthly fee. Users must weigh the value of the service by watching to see if it has enough impact on credit score to justify the fee. Be sure to include the value of Brigit's other services when assessing value!
Support
Support scores are based on reported user experiences. Reviews of the Brigit experience are generally good, but there are customer reports indicating issues with support.