Personal loans are one of America's most popular forms of credit. From 2017 to 2019 they grew faster than any other form of credit, and only the pandemic slowed them down[1]. Much of that popularity comes from their versatility. Borrowers use personal loans for debt consolidation, medical costs, home improvement, purchases, vacations, and much more. You'll be able to get a personal loan with a credit score between 580 and 669, but you might not be able to get the deal you want.
A credit score between 580 and 669 is considered fair. It won't be hard to get a loan, and you're likely to have several offers from credible lenders. You won't get the best rates: you're likely to pay close to 20% annual interest (potentially more if you're at the lower end of the range) and you will probably have an origination fee as well.
Think Twice
The high cost of personal loans for fair credit means you'll have to think seriously about how you plan to use them. For example:
If you're borrowing for loan consolidation, you'll need to consider the costs and the benefits carefully. Consolidation is rarely worthwhile unless the interest rate on the consolidation loan is significantly lower than the interest rates on the loans you're consolidating.
If you're borrowing to pay medical bills, consider other options. Setting up an installment plan with your healthcare provider could save you money. Many providers offer interest-free installment plans. Always negotiate medical bills!
If you're borrowing for home improvements, you presumably own a home. A home equity loan or home equity line of credit is a secured loan that will almost certainly carry a much lower interest rate than an unsecured personal loan. Just be sure you have the means to pay it back!
If you're borrowing to make a purchase, think carefully. Be sure you're including the fees and interest cost in your assessment of the item's price. Unless it's something you absolutely need, it might be better to wait.
Those can be difficult tradeoffs, but that's the reality of below-average credit.

Experian Boost can help you build your credit record with phone and utility payments… and it's absolutely free!
Be Prepared
Getting the best deal on a personal loan with fair credit is easier if you take a few steps to get ready. Here are some moves to consider.
Know your credit score. Always check your score before applying for a loan. Remember that free credit score providers usually use VantageScore and lenders usually use FICO. They can be different.
Check your credit report. Get your credit reports and review them carefully, especially if your credit score is not what you expect. Review our guide to understanding your credit report!
Address any errors on your credit report. Many credit reports contain errors that can drag scores down. If you spot anything on your credit report that doesn't seem right, challenge it using the the dispute process.
Consider credit repair. If you're worried about credit repair companies, we don't blame you. The industry has earned its dubious reputation. There are still legit companies and they may be able to help you boost your credit, especially if you have a complex credit report with numerous tradelines. Understanding the credit repair process is a good start.
Check other criteria. Many lenders consider factors known as "alternative data": things like your income and employment history, your debt to income ratio, and even your record of paying rent and utility bills on time. Make sure you're ready to present evidence to support your record.
Know the lenders. Assemble a list of lenders you think are worth trying out. You'll want to file all of your applications within a 15-day period, so the credit bureaus will see that you're shopping for the best deal and register only a single hard inquiry.
That brings us to the next question: where do you look for a personal loan with fair credit?
Where to Get a Personal Loan With Fair Credit
Here's where to start looking for a personal loan with fair credit.
Your Credit Union or Bank
It's easy to get caught up in the world of online lenders, but sometimes the solution to your loan problem is right in front of you. If you have an ongoing business relationship with a local bank or credit union it's always worth talking to them about a loan.
Managers often have significant latitude in making deals and are happy to work with existing customers. They also have evidence of your income and cash flow right in front of them, so you won't have to prove anything!
Direct Online Lenders
Your credit score will close you out of some of the top online lending options, but there are still a few possibilities.

Get Prequalified for a Personal Loan
Answer a few questions to see which personal loans you pre-qualify for. The process is quick and easy, and it will not impact your credit score.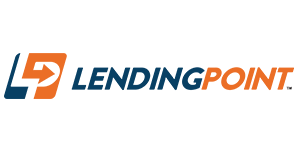 LendingPoint
LendingPoint makes personal loans up to $36,500 and often releases funds the next business day after you apply. The minimum credit score is 590 and you'll need an income of $35,000 a year or more.

PenFed Credit Union
PenFed Credit Union makes loans of $500 to $35,000 to borrowers with credit scores of 580 and above. You'll need to join the credit union.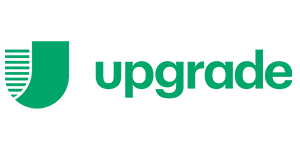 Upgrade
Upgrade makes personal loans up to $50,000 with no prepayment fees. The minimum credit score is 580.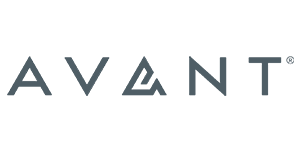 Avant
Avant makes personal loans of $2,000-$35,000, with a minimum credit score of 550.
Best Egg
Best Egg has consistently high customer reviews. They lend from $5000-$35,000. The minimum credit score is 600.
There are many other online lenders out there, and it's also worth checking your area for local and regional lenders who are willing to work with borrowers who have poor credit.
Loan Matching Services
These services don't make loans. They receive applications and match them with a network of lenders. That gives you access to multiple lenders with a single application, and lets you compare the results.
Loan matching services serving borrowers with bad credit have earned a shaky reputation. Some users report immediate bombardments of marketing emails and calls; others claim that personal information was compromised. As you move up the credit score chain these problems become less evident, and there are many credible loan matching services for borrowers with fair credit.
You should still check the reputation of any service before sending your contact details or sensitive financial information like your Social Security number.
Here are some options: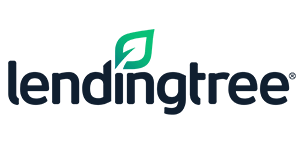 LendingTree
LendingTree is a matching service advertising a minimum credit score of 600. You will need proof of employment/income and a debt-to-income ratio under 36%. Loans range up to $50,000.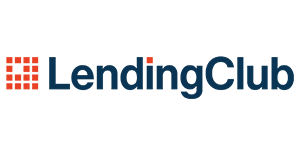 LendingClub
LendingClub makes loans up to $40,000 with origination fees up to 6%. Their website does not list a minimum credit score.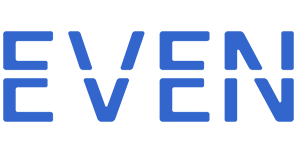 Even Financial
Even Financial represents lenders making loans up to $250,000. The top interest rate is 35.99%. They list a 550 minimum score.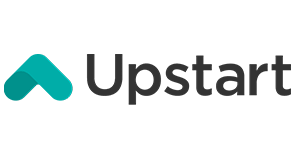 Upstart
Upstart is a highly rated loan marketplace handling loans up to $50,000. The minimum credit score is 580. They consider education and other non-traditional data in lending decisions, so they are a great choice if you have a thin credit file.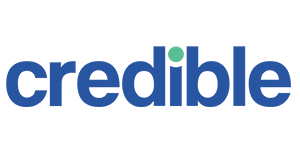 Credible
Credible is a reputable marketplace representing lenders offering loans up to $100,000. The minimum score is 620, but not all lenders will make offers at that level. Credible offers a best rate guarantee.
These are some of the best-known matching services handling borrowers with fair credit. You may find others. Always check the company's track record!
Peer-to-Peer Lending Services
Peer-to-peer loans are made by individuals. Lending services match these individual lenders with individual borrowers. These services usually will not accept applications from borrowers with credit scores below a certain cutoff, usually 580-600, but there are exceptions. Most lenders who will work with bad credit borrowers will have income requirements.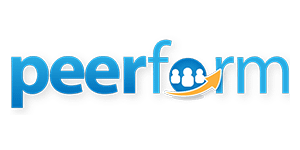 Peerform
Peerform is probably the best-known peer-to-peer loan marketplace. Loans range from $4,000 to $25,000, and the minimum credit score is 600.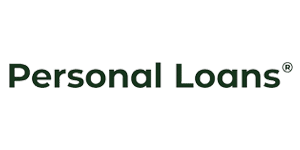 PersonalLoans.com
PersonalLoans.com is both a loan matching company and a peer-to-peer lending platform. There's no stated minimum credit score.
There are risks involved with peer-to-peer lending. The industry is not regulated and you may want to do research into prospective lenders.
What to Do Next
You will be able to get a personal loan with fair credit, but you won't get the best deals. You will pay a higher-than-average interest rate and you may also pay a steep origination fee. That can be good motivation to improve your credit so you can get a better deal next time you need to borrow.
Building credit can be intimidating, but if you have a personal loan the first step is easy and obvious: make every payment on that loan on time. That will push your credit score in the right direction.
Of course, there's a lot more that you can do. Start by understanding your credit score and how it's calculated. Then try these 8 steps for rebuilding your credit.
Paying off a high-interest personal loan isn't fun, and you'll have to think carefully about whether or not you really need the loan. Either way, let that interest rate motivate you to improve your credit score and step up your financial game!