The David's Bridal Credit Card perks offer special financing for six months on orders over $210 on selected items at checkout. Unfortunately, the David's Bridal card is issued by Comenity Bank with an extremely high APR rate and an even worse customer service record. The Comenity Davids Bridal Credit Card reviews tell of horrifying stories such as accounts in good standing being closed at the determent of customers credit scores. Choosing a more traditional credit card over the David's Bridal Comenity Bank Card could literally save your credit score and thousands of dollars in interest payments over your lifetime.
David's Bridal Credit Card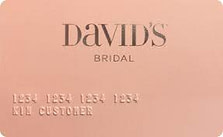 The David's Bridal Credit Card starts by charging you some of the highest APR rates we have reviewed but may offer a special financing option on selected items.  

Keep in mind that the Comenity Bank David's Bridal Card cannot be used anywhere else but at David's Bridal/Comenity owned stores. 
A major problem with this card is the issuer, Comenity Bank, who will cancel your card if you do not keep a balance and pay them interest regardless if you always pay on time or how long you have been a customer. 

When a revolving credit card account is closed it can hurt your credit score which plays a major role in the interest rates you receive on future credit card offers, auto loans and even home mortgages. 

There are many traditional credit cards that would be a better choice over the Comenity/David's Bridal Card if you are looking for a credit card. 

This David's Bridal Credit Card review was written so that you can understand how their card works, its short comings, and better alternatives.
Pros
Short Term Special Financing
Reports To Major Credit Bureaus
What's The David's Bridal Credit Card?
The Davids Bridal Credit Card accounts are issued by Comenity Bank for use only at the Davids Bridal stores and their online website.
Just to be clear, this card cannot be used anywhere but on the David's Bridal website.
You will not find a Visa, MasterCard, Discover, or American Express, logo on this card so it can't be used anywhere else.
Customers who use the Davids Bridal card to make purchases will have the option of selecting special financing of zero interest over six months on selected items.
David's Bridal rewards do not include points or any other notable perk other than the special financing option.
Keep in mind that if you do not payoff the specially financed charges within the six months Comenity David's Bridal Credit Card will BACK CHARGE YOU FOR THE SIX MONTHS OF INTEREST!
If you choose the Davids Bridal Card than you need to be prepared to payoff anything you charge within six months or don't choose this card.
With APR rates starting at 28.49%, there are literally 100's of better credit cards to choose from that won't charge you half those rates.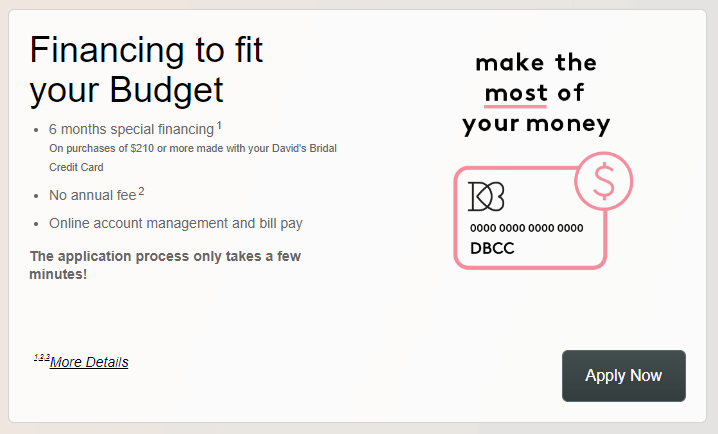 What you get with a David's Bridal CC is a high interest rate card that can't be used anywhere but at Davids Bridal stores and on their website.
Regardless of your credit score there are many better alternatives to the Comenity David's Bridal Card option that will save you more money.

Who Is Comenity Bank?
Comenity Bank and Comenity Capital Bank are owned by Data Alliance and together manage multiple customer loyalty programs.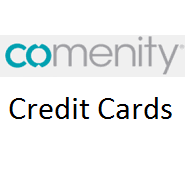 Generally, they work with retail locations and provide them with store credit cards, rewards programs and marketing information to retain customers.
They have a horrible reputation for cancelling customers store credit cards of people who pay off their credit cards regularly and don't pay interest.
It doesn't matter how much you charge on your card, or how long you have had it, if they are not making money in the form of interest or late payments, and you pay off your card…
They will cancel it!
Many Comenity Bank Reviews can be found complaining about how bad their credit score was affected after having their revolving credit account closed for no reason.
Beware, signing up for a store credit card issued by Comenity Bank or Comenity Capital Bank can cost you a lot of money.
Comenity Bank/David's Bridal Card Basics
Below are some of the basic features of the Comenity Bank/David's Bridal CC:
Card type: Unsecured
Interest rate: 28.49% Variable
Annual fee: $0
Rewards: Special Financing Options On Selected Items
Security deposit: None
Foreign transaction fee: N/A
Credit reporting: Reports payment history to all three credit bureaus.
Cash advance fee: N/A
Cash advance APR: N/A
Late payment fee: Up to $39.00
Returned payment fee: Up to $39.00
Over The Credit Limit: None
Remember that if you payoff the complete balance of your card regularly, customers regularly complain that Comenity Bank may close your Comenity Davids Bridal Credit Account which could hurt your credit score.
David's Bridal Comenity Bank Benefits
The Davids Bridal card offers their customers special financing options on some products.
Their rewards program is so light that they have to include as 'perks' things that all store cards generally include, such as no annual fee and access to your account online.
In addition, the Davids Bridal Rewards also include the following:
Six months special financing
No annual fee (this is standard for store cards, not really a reward)
Account management app (every card offers this, not really a reward)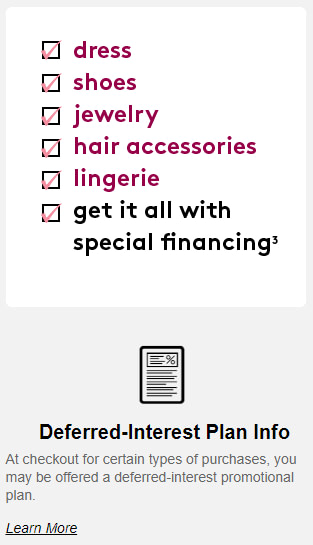 What Is The Starting Comenity Davids Bridal Credit Limit
Your initial David's Bridal credit limit will be determined by a number of factors including your credit history and income.
There is no way of predicting the credit limit you will be given.
David's Bridal Credit Limit Increase
Your Comenity Bank/David's Bridal CC will periodically be reviewed for eligible credit limit increases.
If you make you payments on time, Comenity Bank will consider you for a credit limit increase.
You can also request a credit limit increase on your customer dashboard or by calling Comenity Bank directly.
The above is actually true for most credit cards and should not be a determining factor in choosing a high interest, low reward, Davids Bridal Card.
What makes credit limit increases so great is that they allow you to:
Decrease Your Credit Utilization
Increase Your Available Credit
Obtain New Credit Without Affecting Your Age Of Accounts
David's Bridal Credit Card Pros & Cons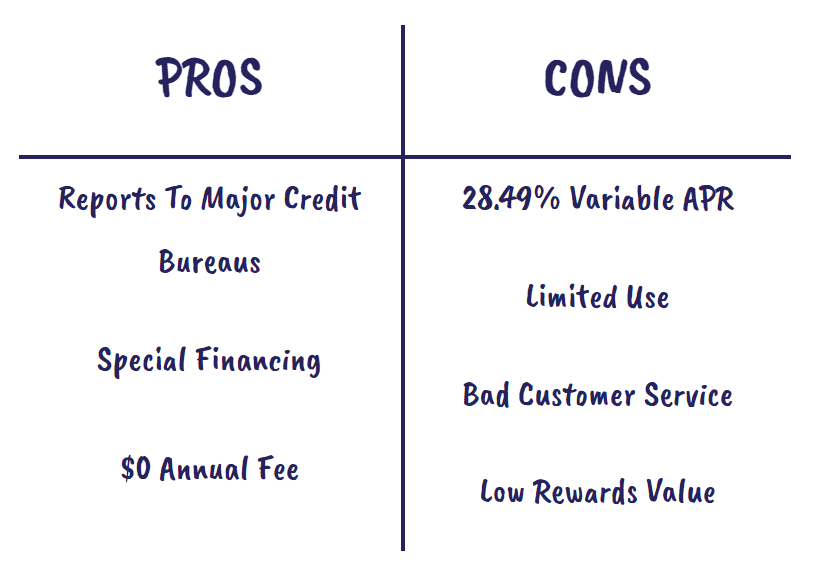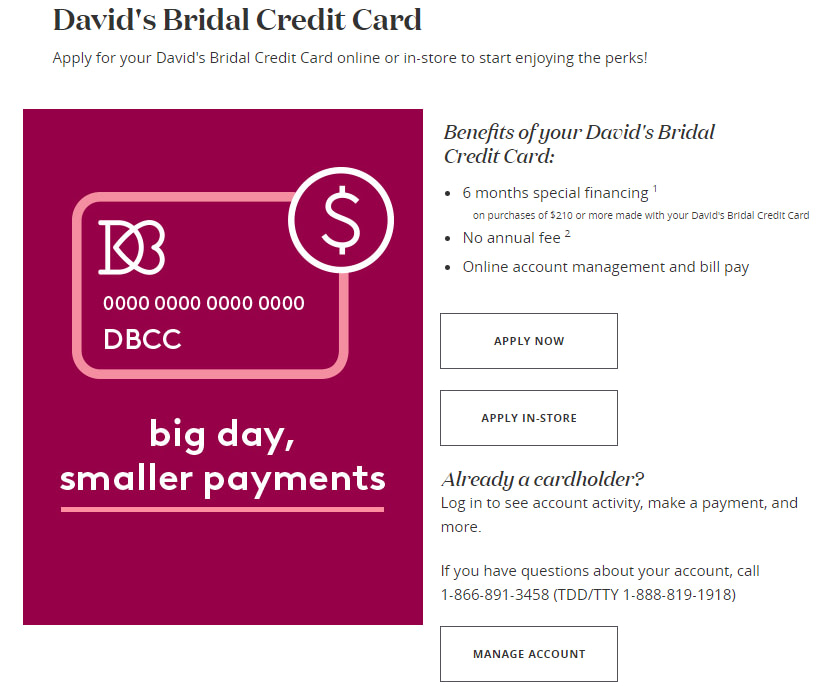 Best Alternatives To The Comenity David's Bridal Card
Comenity Bank is the 'Nancy' of credit card companies, only caring about their profits with little concern for their customers.
If you apply for Davids Bridal Credit Card you need to understand that you will be paying much more in interest rates than a more traditional credit card.
David's Bridal Rewards program offers some of the lowest value of rewards compared to their competitors.
In addition, Comenity Bank Davids Bridal has a long history of closing good customers accounts and hurting their credit score if they do not carry a balance and pay interest.
Read some of the recent reviews submitted below about Comenity Bank which is the issuer and company you are actually working with if you apply for the Davids Bridal Comenity Credit Card.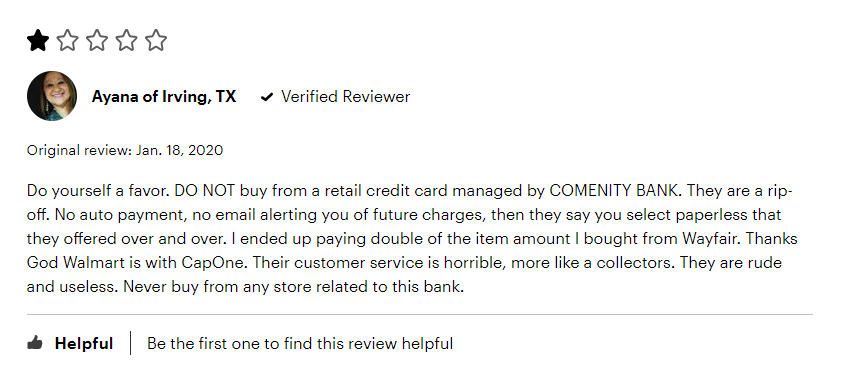 Steps To Take After You're Approved
The real work starts once you have been approved for your David's Bridal Comenity Credit Card.
Monitor Your Credit
One of the most overlooked areas of building credit, is monitoring your credit.
This is truly your first line of defense when trying to build or rebuild your credit.
You should try to find a service that allows you to monitor all 3 of your reports.
Helpful Tip
If your application goes to "Pending" status it doesn't mean Declined. Usually, more information may be needed.
Make On Time Payments
Making on time payments sounds like a super simple thing to do; however, we all live in the real world where things almost never go as planned.
Be sure, no matter what, to make your payments on time because it is super important and is one of the largest factors in your credit score.
No matter what, avoid late payments.
Keep Credit Utilization Low
Another factor to consider is credit utilization, you really want to keep this under 3% of total credit if you can but try to never get it over 15%.
For example, if your David's Bridal card has a $300 limit and you spend $60.
Spending $60 on a $300 card limit means you are utilizing is around 20% of your credit on that card and it is above the recommend credit utilization percentage, so be mindful of how much you spend.
How Do I Cancel My Davids Bridal Comenity Bank Credit Card?
You can cancel your account at any time by contacting their Customer Service Department at the phone number listed on your billing statement or on the back of your credit card.

Is There A Fee For Closing My Account?
Outside of the fees associated with your remaining balance, there is no fee for closing your account.
I would recommend keeping the card active as long as you can, there really isn't a reason to cancel the card any time soon.
Taking Action On Your Credit
Hopefully, you found this David's Bridal Credit Card Review helpful because applying for their card could be a terrible mistake.
Click on any of the orange buttons in this article to be taken to a page with a detailed list of many better alternative credit cards.
Today is a great day to apply for a new credit card that you can use anywhere and be charged a fair APR interest rate, but the Davids Bridal Card is not that card.
Editorial Note: The editorial content on this page is not provided or commissioned by any financial institution. Any opinions, analyses, reviews, statements or recommendations expressed in this article are those of the author's alone, and may not have been reviewed, approved or otherwise endorsed by any of these entities prior to publication.